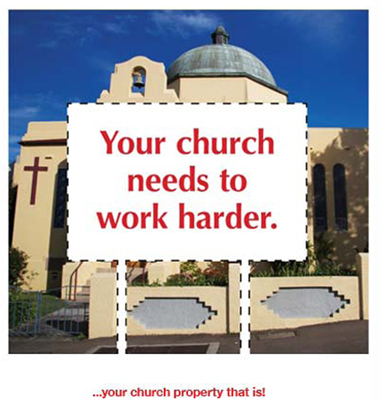 Outreach Posters can help you make the most of your location.
With a new, gospel focused poster each month, Outreach Posters are a great tool for evangelism.
Every poster is designed to engage with the community and spark conversations.
Our posters are available in two sizes and come with a waterproof display cabinet.
Begin a conversation in your community with Outreach Posters now.
To receive further information for your church leadership team, contact Bob at admin@outreachmedia.org.au, or 0430 344 514.

.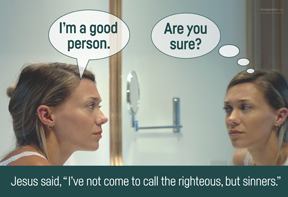 Current poster
: February 2017
In March, 2014 the Fairfax media's weekend papers had a story about a man with an honesty problem. "I have a confession to make," said Sarwath Ahmed Gafoor. "I'm a bad guy." Gafoor was owning to being a compulsive liar. The article recounted how in one week, with the use of a clicker, he'd taken a tally of 103 lies.
But what about yourself - are you a good person? If you ask around it might be awkward. And whom can you trust to tell it like it is? And what about your own motives? Can you trust yourself to seek the opinion of an honest critic? After all, the blessings of a distant friend might be easier on the ears than the cool appraisal of a relative - especially one that you live with.
The biggest obstacle to determining our goodness is finding a way to measure it. But an encounter between Jesus and a lawyer, who approached Jesus to test him, revealed the twofold standard that matters.
"Teacher, what shall I do to inherit eternal life?" He (Jesus) said to him.....
.
.
.