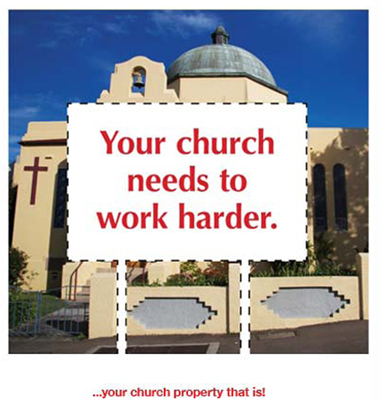 Outreach Posters can help you make the most of your location.
With a new, gospel focused poster each month, Outreach Posters are a great tool for evangelism.
Every poster is designed to engage with the community and spark conversations.
Our posters are available in two sizes and come with a waterproof display cabinet.
Begin a conversation in your community with Outreach Posters now.
To receive further information for your church leadership team, contact Bob at admin@outreachmedia.org.au, or 0430 344 514.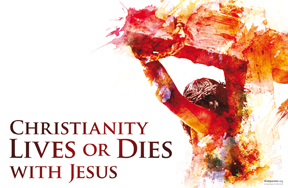 Current poster
: March 2015
.....
This is the Christian hope and the promise of Jesus.
In recent years it's been a popular idea that the Christian movement is dying. Attendance at churches is regularly said to be in terminal decline. 'But all is not lost for Christianity.' say some. 'And that's because Jesus was an inspiring moral teacher'. 'Famous speeches like the Sermon on the Mount and acts of compassion towards the less fortunate will continue to live on and inspire countless people down through the ages.'
But if Jesus wasn't truly the Son of God, then it's hardly inspiring to follow either a liar or a man deluded. If Jesus was wrong then the prospect of the Christian movement dying out is likely - even if it takes thousands of years. Yet even if it doesn't, even if always, somewhere in the universe, there is some small group of humans meeting and worshiping Jesus... that fact still doesn't make the Christian story true.
What makes it true and relevant to every person is .....