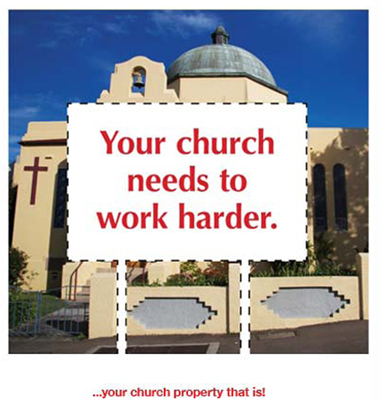 Outreach Posters can help you make the most of your location.
With a new, gospel focused poster each month, Outreach Posters are a great tool for evangelism.
Every poster is designed to engage with the community and spark conversations.
Our posters are available in two sizes and come with a waterproof display cabinet.
Begin a conversation in your community with Outreach Posters now.
To receive further information for your church leadership team, contact Bob at admin@outreachmedia.org.au, or 0430 344 514.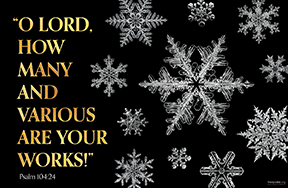 Current poster
: May 2016
It was Wilson A. Bentley who said he'd "never seen two snowflakes alike". And people trusted the Vermont farmer because he was a pioneer in photographing snowflakes in the early twentieth century. But Bentley only photographed a little more than 5000. Then in 1988, while looking under a microscope at high altitude, Nancy Knight, a research scientist, saw what appeared to be two identical snowflakes. Bentley's myth was melted.
'But hang on' the scientists amongst you will shout, 'At a molecular level nothing is identical'. Which is true and an incredible fact to consider. But imagine if we needed a microscope to see the difference between other humans. Imagine if it was commonplace to meet doppelgangers (identical versions of yourself) in the street each day. But the truth is, even the pictures at online doppelganger websites aren't always that impressive.
The wonderful thing about the world God has designed is .....