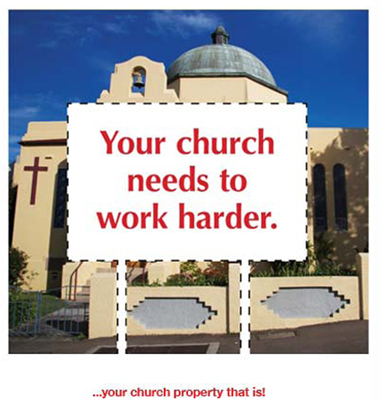 Outreach Posters can help you make the most of your location.
With a new, gospel focused poster each month, Outreach Posters are a great tool for evangelism.
Every poster is designed to engage with the community and spark conversations.
Our posters are available in two sizes and come with a waterproof display cabinet.
Begin a conversation in your community with Outreach Posters now.
To receive further information for your church leadership team, contact Bob at admin@outreachmedia.org.au, or 0430 344 514.

.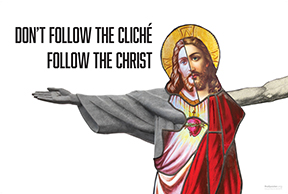 .
Current poster
: January 2018
Like most people living in the post Christian 21st Century Joe had heard of Jesus. But he didn't know much about him. So, deciding to educate himself, he Googled some answers. Here's what Joe said afterwards.
"He's probably Scandinavian... from Norway or Denmark. You can tell by his pale skin, long blonde hair and blue eyes. But he's definitely not a Viking. He's more like a guru. In all the movies and old paintings he looks really chilled. In fact, 'Chilled Nordic Jesus' seems to be the most popular kind of Jesus.
"But there were others. I also found, 'Religious Jesus' or 'Church Jesus'. He's in paintings and stained glass windows everywhere. And he loves medieval Gothic churches. He's closely related to, 'Out of this world Jesus' or 'Ethereal Jesus' who you can also find in churches - usually looking right past you. It's hard to tell if he's super focused or stoned or just not very interested.
"The last Jesus I found was 'Political Jesus' ....
If only Joe had listened to what Jesus said about himself instead of the opinions of others....
.