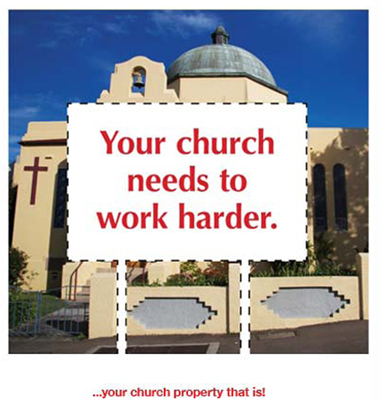 Outreach Posters can help you make the most of your location.
With a new, gospel focused poster each month, Outreach Posters are a great tool for evangelism.
Every poster is designed to engage with the community and spark conversations.
Our posters are available in two sizes and come with a waterproof display cabinet.
Begin a conversation in your community with Outreach Posters now.
To receive further information for your church leadership team, contact Bob at admin@outreachmedia.org.au, or 0430 344 514.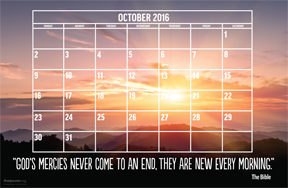 Current poster
: October 2016
At the beginning of this year I was diagnosed with bladder cancer. Being a female, non-smoker in my late thirties I'm completely outside the usual demographic for that diagnosis. The doctors themselves were shocked and perplexed.
As I began to let more and more people know I experienced great kindness. People wanted to help anyway they could. I was sent packages and messages from afar, and received hugs, prayers and hot meals from those nearby. I really felt the love.
Yet I noticed that often people couldn't sit with the news without offering to do something or offer a positive platitude for my relief. It made me aware of how uncomfortable we are looking misery straight in the face.
Yet, for most of us there has been or will be a time when misery's face cannot be turned away. The flowers have died, the phone calls have ceased, and all the promises of positive thinking have been left exposed. And, as we stare back at misery, alone, in silence, we know there's nothing more we can do.
For me, it is of untold comfort that the Bible does not avoid the reality of suffering. It is never glib or simplistic about why one suffers and another escapes. But ...